Known worldwide as a "City of Sporting Excellence", Font-Romeu city centre can be reached on foot from the train station in approximately 30 minutes.
What to see around Font Romeu:
Hermitage of Notre-Dame de Font-Romeu.
The Bouillouses Lake.
Enjoy the many shops and activities in the city centre (restaurants, accommodation providers, service providers, mountain offices, etc.) of this high-altitude resort (1800 metres) renowned for its excellent climate. Discover Historical Monuments such as the Grand Hotel (built in 1910, it is a symbol of the success of the resort) as well as the Odeillo and Via churches. Font-Romeu enjoys national and international renown thanks to its Altitude Training Center which has been receiving high-level athletes in pre-Olympic preparations or internships since 1968.
Hermitage of Notre-Dame de Font-Romeu.
It is to this former place of pilgrimage dating from the Middle Ages that we owe the name of the city. Indeed Font-Romeu literally means "pilgrim's fountain". The current building dates from the 17th century, but the first mention of what was then called theEcclésia SanctaeMariaedates from 1324.
Today, the Hermitage is made up of a main chapel (1525), two side chapels (1686) and a "camarill" (small room dedicated to the Virgin Mary) built in 1712. It is one of the most emblematic religious places of the Pyrénées-Orientales department.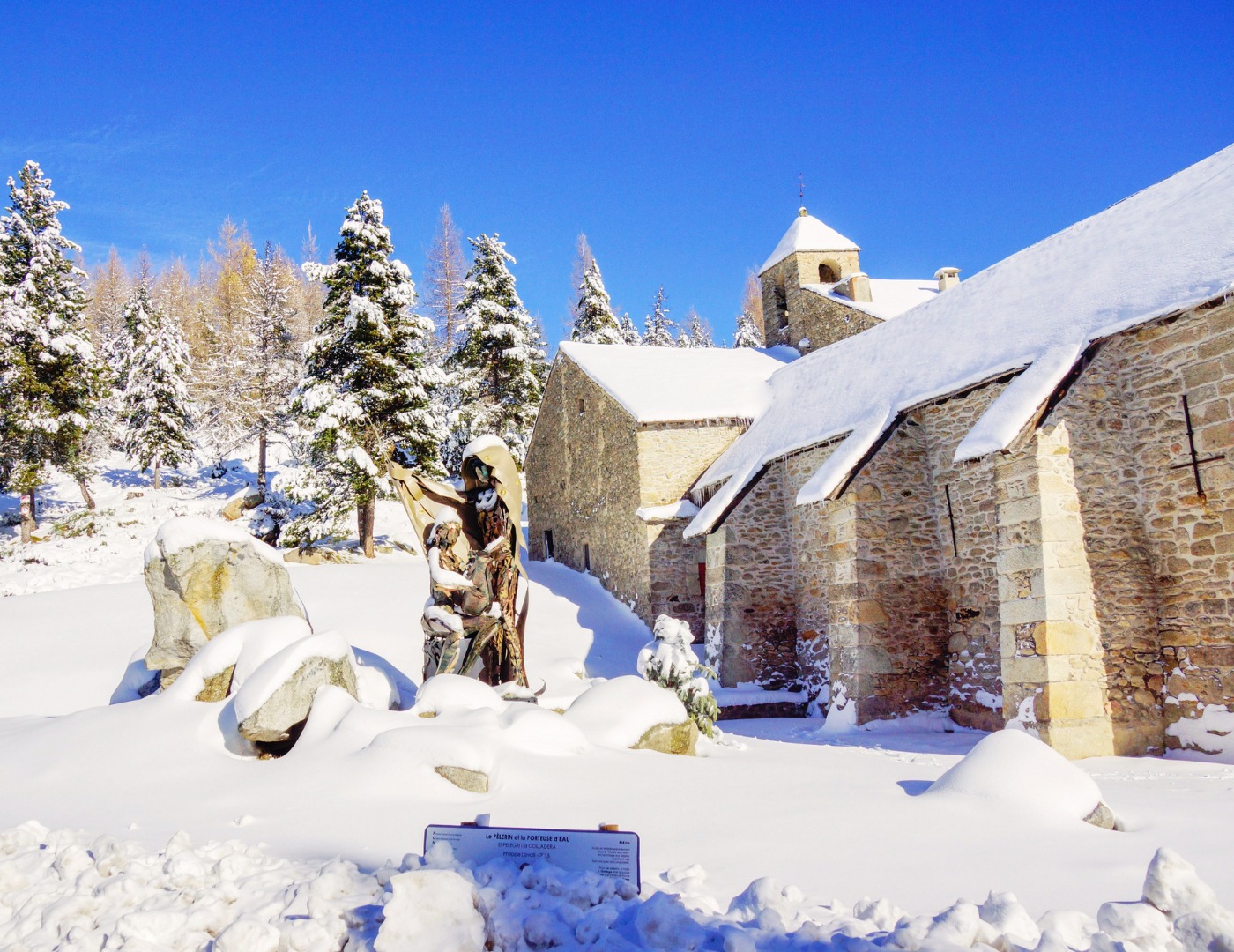 The Bouillouses Lake 
Listed as a Natural Site, this very famous lake with its moonlike landscape is the starting point to hike the Carlit summit, which is actually the highest summit of the Pyrénées-Orientales. As you walk along the trail, you will discover many other smaller and enchanting lakes, called the Carlit ponds .
In the summer season, you can take the ski lift in the city centre of Font-Romeu and then walk to the lake. Once you reach the end of the other side of the skiing area (Roc de la Calme), it is an approximately twenty minute walk to arrive to the lake and the refuge located right next to it.