The Cave of the Great Canalettes, an authentic "Versailles under the earth" »
(15-minute walk from the Villefranche-de-Conflent train station, in direction of Vernet-les-Bains).
The very first exploration of this breathtaking underground cave occurred in 1952, just after the discovery of the "natural entrance" in 1951. However, it was not until 1982 that the discovery of the "White Room" encouraged explorers to open the cave to the public.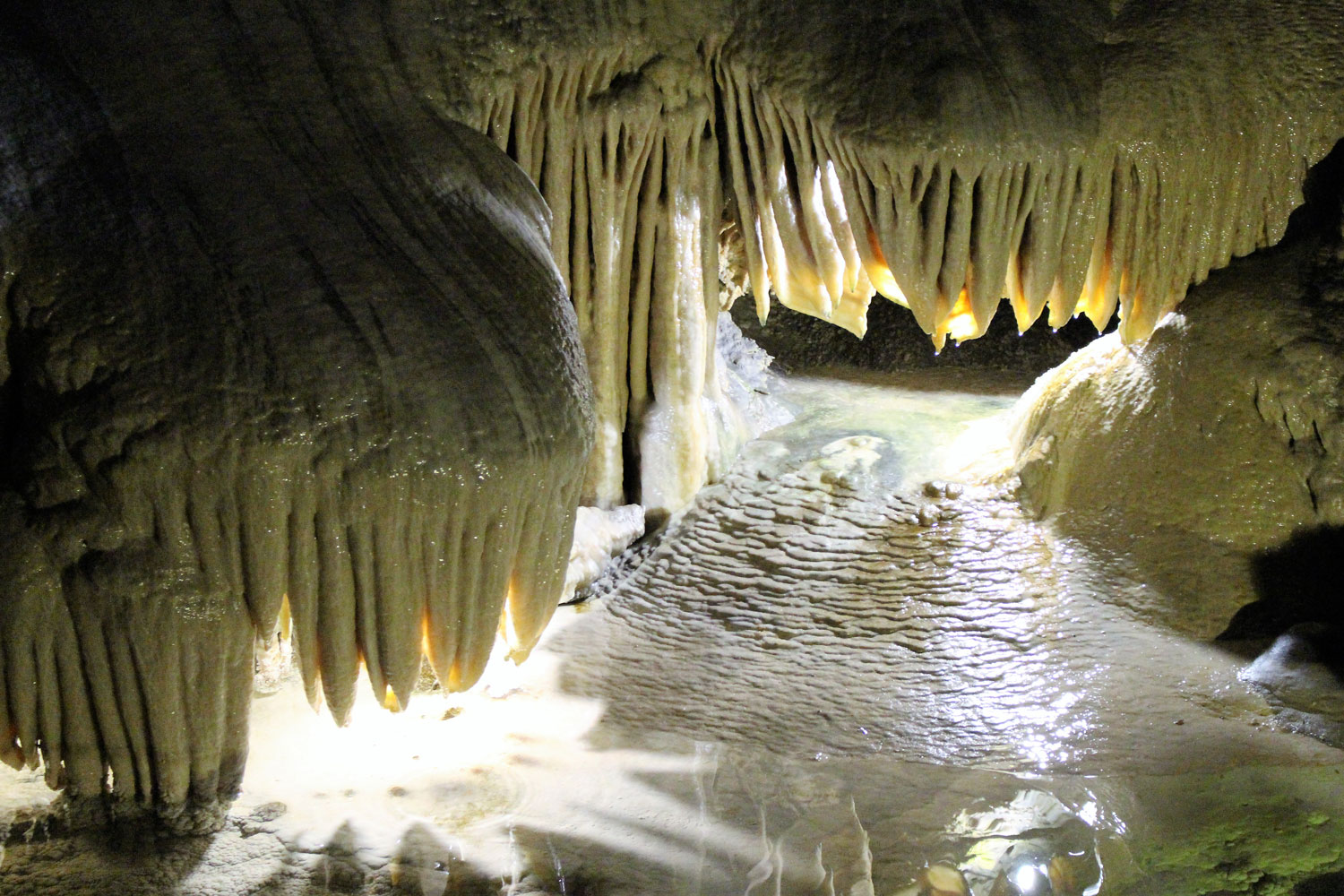 As you visit the cave, you will discover a vast underground network, 33,500 metres long – according to the latest estimates of 2017 – which includes all the concretions that can be found underground.
You can visit the cave from mid-February until the Christmas holidays.