The "Gégants", Giants of the South…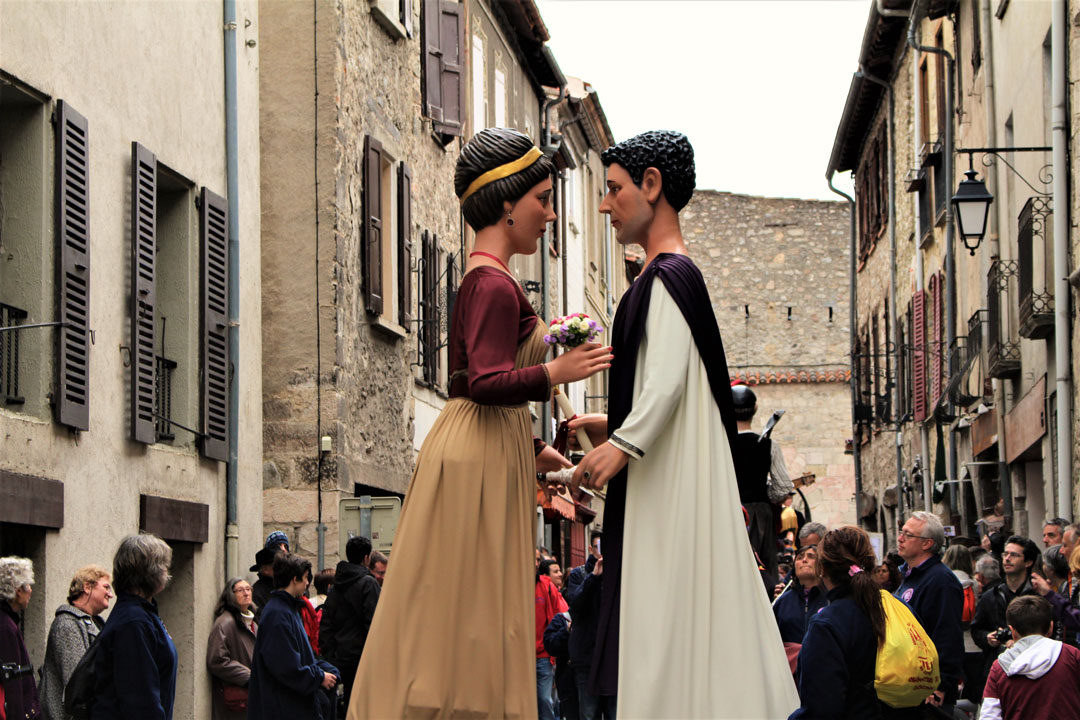 Easter Weekend in Villefranche-de-Conflent
Traditionally in the Conflent territory, the city of Villefranche-de-Conflent becomes the city of the Gégants (giants) during the Easter holidays. Great characters often representing the kings and queens of olden times such as Count Guillem-Ramon of Cerdanya and his wife Sancia of Barcelona, the founding couple of the city in 1090.
This gathering of groups of giants from France and Catalonia will make you feel like dancing. The Geganters guide or carry the giants, and the musicians, the grallers add rhythm to the sound of traditional instruments such as the gralla, the flaviol, the tambourine and the bag of gemecs. 
During 3 days, Villefranche organizes many activities, such as the traditional egg hunt with music in the city called Goig Dels Ous, that are then eaten with the traditional ron-cremat (rum flambé with spices). On Sunday, the Giants walk around the streets of the city accompanied by a traditional music ensemble of Catalonia called the cobla. And on Easter Monday, a pilgrimage to the "hermitage of the pink marble cliffs, Notre-Dame-de-Vie" takes place (40-minute walk uphill). This gathering at the hermitage is called Aplec in Catalan.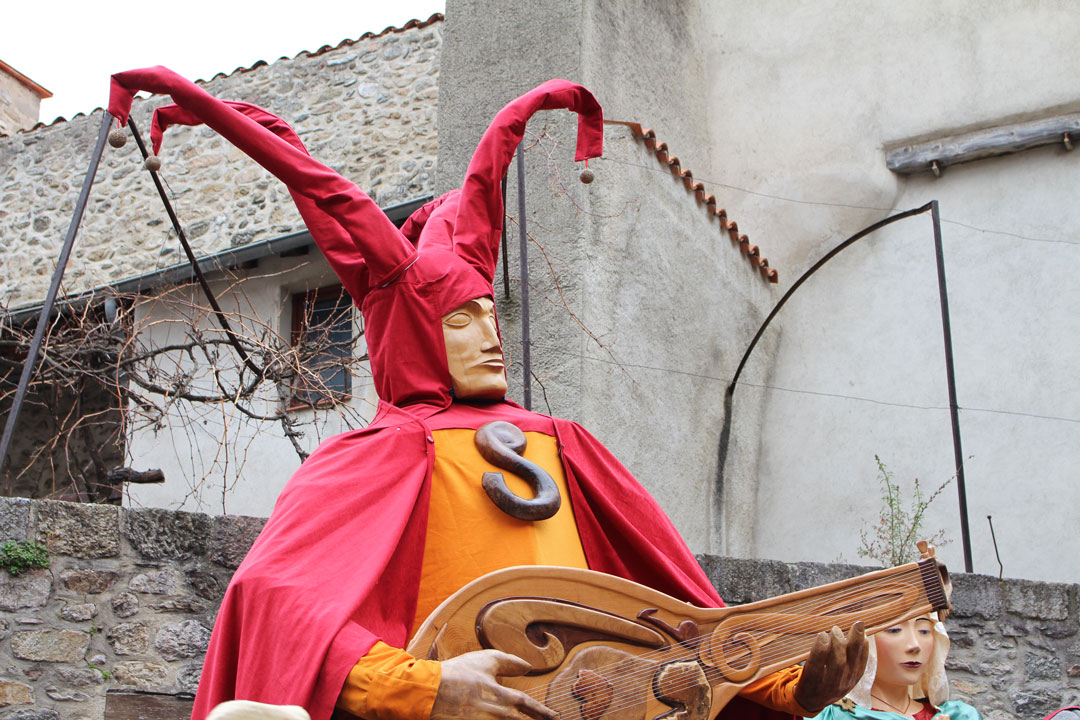 Adults and children will keep a wonderful memory of this traditional and festive Catalan event!