The Carança Gorges, one of the most beautiful hikes of the Conflent
An extraordinary hike along the Carança River, with many suspension bridges and vertiginous cliffs.
8 kilometres; 500 metres of elevation gain.
5-hour walk.
Level of difficulty: medium.
To the mountain refuge: :
20 kilometres; 1300 metres of elevation gain.
8-hour walk.
Level of difficulty: high.
Formed in the depths of the Pyrenean massif, the Carança riverresults from the union of three torrents: Carança, Coume Mixiame Mixiame andBassibès. This picturesque site, classified since 1927, is at the junction between the Têt and the eponymous river. It is a true natural "postcard" landscape.
With its rock walls almost 1000 metres high, the spectacular Carança Gorges also have a very rich flora and fauna that you can find only in the Pyrenees: Pyrenean chamois, golden eagle, desman of the Pyrenees…
It's also the starting point for very attractive hikes in untouched landscapes.
The famous path in the cliff, a vertiginous path that goes along a long ledge, was built in 1943. It was initially used to transport a wagon on a rail that transported the material and the stones to the sites of electricity production located deeper in the mountain.
This hiking route is not recommended for people who suffer from vertigo as it goes over many suspension bridges. At the end of this trail, you will find starting points for high altitude hikes.
Visit the Carança Gorges Facebook Page for more information!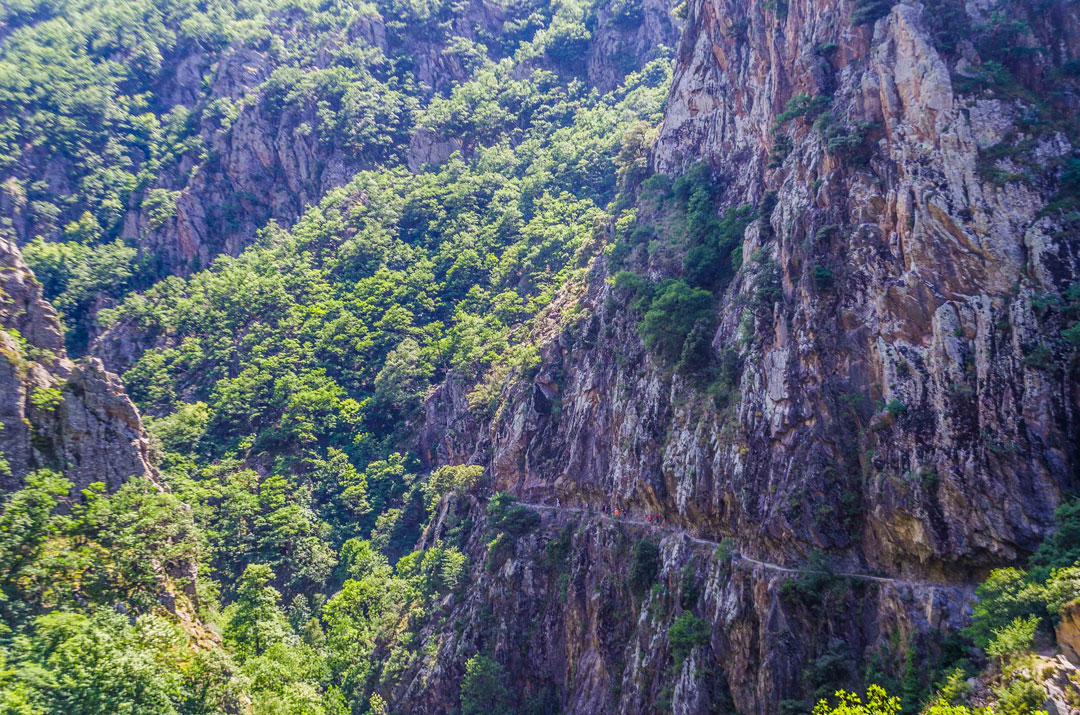 The Mountain Refuge of Ras de la Carança
Hardly accessible except by the Gorges and by high passes without road access, hiking up the Carança Valley will allow you to access the main mountain refuge of this very special area. The Ras de la Carança (1,830 metres above sea level) is located at the crossroads of the hiking paths going up the valley and the GR® (network of long-distance walking trails). It will allow you to take full advantage of this exceptional setting over several days. The mountain refuge is guarded from May to September and 22 beds are available. There is also a small part that remains open for hikers coming outside the summer period. Remember to book in advance!
Beyond the mountain refuge, you will access the upper valley of the Carança. You can then climb nearly 900 metres of elevation gain to the pic de la Vache (2812m) or pic du Géant (2881m), the highest points of the valley. If you do not feel like climbing up so high, you can go up to the many high altitude lakes and ponds that are just incredibly beautiful. The largest and most remarkable of these lakes is the Estany de la Carança (2264m). You will enjoy the views on this magnificent lake surrounded by high summits.